Running a business can be a little like being in high school; one bad rumor (unfounded or totally justified) can be enough to sink a reputation, seemingly overnight. The hyper-connectivity of the internet has only sped up this process, and while recovery is always possible, it's always easier to get out ahead in front of any sort of PR crisis.
Social listening can help you there. Knowing what your customers and target audience is saying about you will not only help you stay out in front of any problems, but it can also give you incredible insight into how you can help them more. In this post, we're going to go over what you can learn from social listening, tools to help monitor what people are saying, and how to leverage that information.
What is Social Listening & Why Does It Matter?
Social listening is the practice of actively paying attention to what people are saying about you– and not necessarily to you– for business purposes. Knowing what people are saying is important, because it can help you learn more about what your audience needs, see how they feel about your competition, and discover any potential PR issues (hopefully) before they go viral.
Anger is brewing online these days, after all, and it's important to know what's being said about your business so you can ensure that at the very least you can be part of that conversation, too. This is particularly important because sometimes people will take their complaints to the internet before they give you a chance to respond or even let you know there was an issue.
How to Leverage What You Learn from Social Listening
Social listening can help you address issues quickly, and get back on top. That's one great use case. Seeing a problem even if you haven't been tagged and responding publicly is a good first step; it shows that your business cares when everyone else sees it, and it can be enough to put a pause in the viral sharing. Even if it isn't, you at least have the knowledge to be prepared. And if the claims are unfounded, you can squash it right then and there.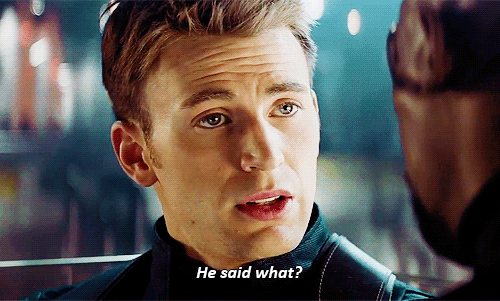 Another is to listen to people's needs about tools, features, or products that they need; sometimes they'll say it clearly in a post. "I like this software but really wish they had an auto-save feature" This can help you discover new things you can offer to your customers that they're looking for, keeping them happy, and even giving you additional fodder to beat your competition.
Once you're keeping up with your own brand through social listening, add a few more to the mix. You can implement social listening to see what people are saying about your industry in general, or a few specific tough competitors. Look for opportunities to win over more customers and position yourself as the best product or service in the industry. You can even try to identify and steal a few of their best strategies.
You can also identify potential influencers in the industry or advocates of your brand. Reaching out to the right person at the right time can make a huge impact on your brand. Even if you're just reaching out to thank advocates and send them a small token of thanks instead of recruiting them to a full-on advocate program, it will still go a long way, and you can always keep their name down for exclusive offers like beta testing in the future. 3 Types of Tools to Help with Social Listening
You obviously can't spend all day every day searching for every possible branded-hashtag-gone-rogue online. Manual search takes too much time; it leaves too much room for human error and missing some crucial things.
There are three different types of tools, however, that make social listening much, much easier. These are social media management software, mention software, and review tracking software. Each one works to focus on something a little different, so let's take a look at each.
Social Media Management Software
Social media management software typically includes a number of features that help you run your social media marketing, including post scheduling and publishing abilities and detailed analytics. They also include full social management, and many include social listening tools.
Examples of social media management software that can be used for this purpose include Agorapulse (pictured above), Hubspot, Hootsuite, and Sprout Social. They'll show you all the engagement you're receiving, and some will show you all the tagged mentions of your brand on the social media channels you're monitoring. If someone tags you, messages you, or comments on a post, you'll know about it.
Social media is typically where things go BOOM and it's increasingly becoming the first source of contact a customer may initiate when trying to resolve an issue, so make sure you're prioritizing it.
Mention/Listening Software
There is some software available that literally searches the entire internet for any mention of your brand, product, or the key phrase of your choosing. This includes social media, blog posts, and more. If it's public, these tools can likely find it. Now you don't have to worry about having a negative review of your product appear in some random third-party blog post without knowing or being able to adapt.
There are a number of tools that can help with this, including the aptly-named Mention (pictured above), SEMrush's brand monitoring features, and Brandwatch.
Review Tracking Software
Review tracking software is focused exclusively on monitoring the reviews you're getting online. Some listening software, after all, won't pick up a mention on a Yelp Review or a Google Review; this will. And it can help you address all reviews quickly.
There are plenty of great tools out there for this purpose, including some free ones. Review Push is the only one I've used personally, but I highly recommend it even though it isn't free. It gives you stats at a glance, showing you your ratio of positive to negative reviews, and how many you have. It also creates a feed of all your reviews so you can review them quickly, and new reviews trigger an automated email alert so you can address it instantly.
Conclusion
We'll never have a 100%, entirely transparent view of every belief that every person ever has about our businesses. For our own mental health, that's admittedly probably a good thing. Social listening, however, can provide valuable and often honest insight into what people want and need from you, even if they don't have the guts or the thought to inform you themselves. Make sure you're monitoring all online channels carefully, social included. This way, you can give customers what they might need before your competition does.
What do you think? Do you utilize social listening for your business? Which tools do you use? How do you leverage what you learn? Share your thoughts and questions in the comments below!